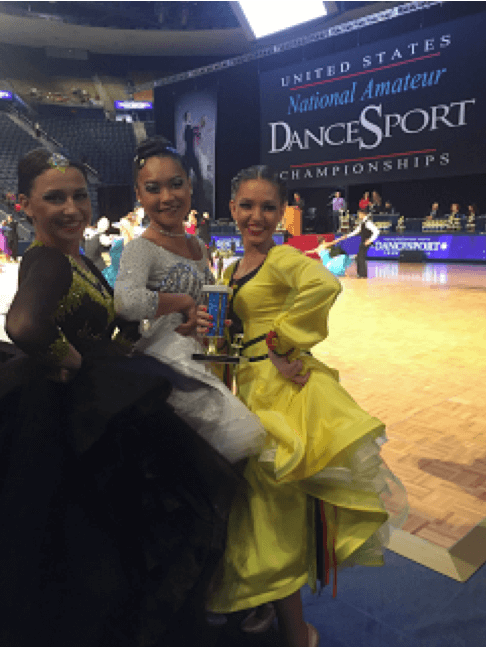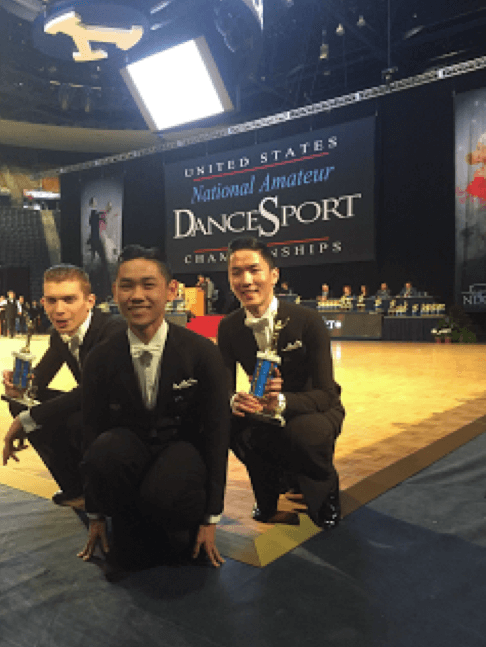 Aria Ballroom has one of the most successful competitive youth programs in the United States. Our Youth Program is for students ages 9 to 21. All students are trained in the ISTD Syllabus of International Style Standard and Latin, using a medals system where students are individually tested on their knowledge before progressing on to the next level. All students are taught with the focus on competition and performance, although participation in the competition is not required. Training focuses on Waltz, Tango, Viennese Waltz, Foxtrot, Quickstep, Cha Cha, Samba, Rumba, Paso Doble, and Jive; as well as unique conditioning opportunities in order to ensure our students are in as best a physical condition as possible. Partners are highly encouraged, but not necessary.
Tuition
Each level meets three times a week:
| | | |
| --- | --- | --- |
|  Levels 1 & 2 |  Mondays & Wednesdays |  5:30pm – 6:30pm |
|  Levels 3 & 4 |  Tuesdays & Thursdays |  5:30pm – 6:30pm |
|  All Levels |  Fridays |  5:30pm – 6:30pm |
$100 per month for the first child and $75 for each additional child in the same family. Register online here.
Students are eligible for Aria Ballroom's discounted youth rate for private lessons and are offered complimentary practice.
See Children and Youth Program Policies for more details.
Open Level students are welcome to participate in the Friday class at the monthly series price of $60 per month, in order to retain their discounted youth rate for private lessons and complimentary practice.
At this time we do not allow online payment for Teddy Bear or Youth Programs. Please pay in person at Aria Ballroom. We are sorry for the inconvenience.