Due to the recent outbreak of COVID-19 in the Seattle and surrounding areas, all group classes and social dance parties have been cancelled until further notice. Aria Ballroom management is working on virtual learning alternatives. For updates, please visit: ariaballroom.com/covid-19/
Private lessons, for the time being, are still being held, although the Aria Ballroom management is working closely with teachers to ensure that students are spaced out appropriately in the studio. Please contact your teachers directly for information regarding private lessons.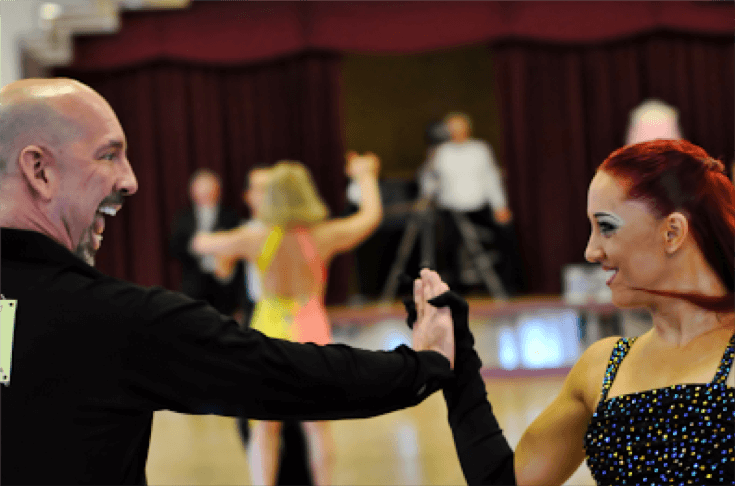 Looking for a place to go dancing? Want to practice your newly acquired skills in a fun and supportive environment? Aria Ballroom is proud to provide dance enthusiasts with the place to dance on the Eastside. With three parties a week, you will have no shortage of opportunities to practice in a social setting and simply enjoy yourself
Party Cover:
$15 per party (except for Friday Night Swing; see below for details)
Attend the Saturday night Social Dance Classes for FREE with the purchase of a party admission!
Friday Night Swing
In collaboration with Eastside Stomp, Aria Ballroom now hosts East Coast swing dance parties starting at 9:00 PM each Friday night and lasting until the wee hours of the morning. Please check out the Eastside Stomp website for the band schedule and the swing classes that are offered prior to each party, as well as the party prices.
Saturday and Sunday Ballroom Dance Party
Join Aria Ballroom on Saturdays and Sundays for our Ballroom parties. Music is a ballroom mix, ranging from Waltz to Jive, Bolero to Salsa. Saturday parties start at 8:00 pm, Sunday parties start at 7:00 pm.
Aria Ballroom is proud to have DJ Terry West hosting our parties every Sunday night and the second Saturday of every month!