Teddy Bear Children's Program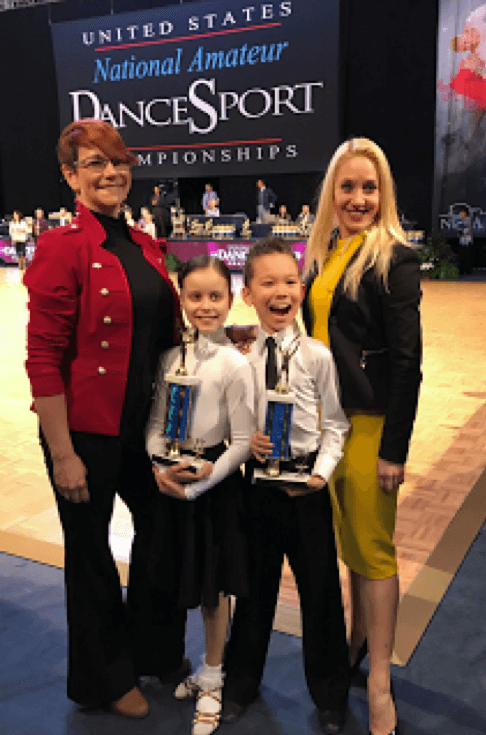 Aria Ballroom is proud to offer dance instruction for our youngest dancers!
The teachers of Aria Ballroom brings some of the best and most successful instruction available to students between the ages of 4 and 8. Instruction is in the International Style Syllabus of Latin and Standard. Dances include: WALTZ, TANGO, VIENNESE WALTZ, FOXTROP, QUICKSTEP, CHA CHA, SAMBA, RUMBA, PASO DOBLE AND JIVE.
Students are eligible for Aria Ballroom's discounted youth rate for private lessons and are offered complimentary practice. Instruction is geared toward competition and performance, although participation in the competition is not required.
Tuition
Classes are held weekly on Mondays and Wednesdays, from 4:30pm-5:30pm.
For Children's Program on Monday and Wednesday, tuition is $95 per month for the first child and $80 for each additional child in the same family. Register online here.
See Children and Youth Program Policies for more details.
For students older than 7 years of age, please see our Youth Program.
At this time we do not allow online payment for Teddy Bear or Youth Programs. Please pay in person at Aria Ballroom. We are sorry for the inconvenience.